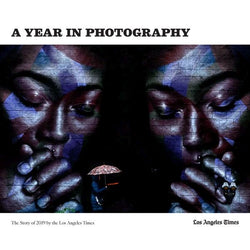 A Year in Photography: The Story of 2019 by the Los Angeles Times
The Los Angeles Times covers the world like no other news outlet, bringing impactful photography to readers across the globe on a daily basis.
From national politics to celebrities, world events to Los Angeles sports, see 2019 through the lenses of Los Angeles Times photojournalists in this limited-edition, 160-page hardcover book.
Hardcover physical book, 160 pages, archival quality
Fine-art paper, large format
Hundreds of photos by Los Angeles Times journalists featuring, events, celebrities, sports, world news and more
Limited edition, collector's item
Note: This item is only available for shipping within the U.S.