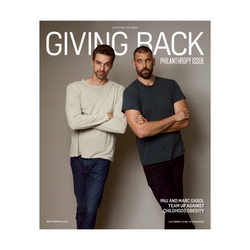 Giving Back Magazine 2021
'Tis the season to gather and to celebrate. But it's also the season for inflection and to give. This special issue provides inspiration and numerous ideas on how you can help those in need.
Whether it's a monetary donation, a gift of goods or even your time, there's a myriad of worthy charities who can benefit greatly from the generosity of L.A. Times readers like yourself. Here we present a list of philanthropic organizations that are working hard to better the lives of others – from veterans and animal welfare to food insecurity and social issues.